Prior to booking a session, you will have a FREE PHONE CONSULTATION to go over services, and therapy packages. We will discuss a strategic plan to help you achieve your goals. Hypnosis treatments work effectively and help clients understand behavioral patterns and old limiting beliefs. Through the hypnotic process clients can quickly move through subconscious resistance and experience the change they desire. 
Special Online Event - Law of Attraction Hypnosis
Join me, Lenora Curtis for a special online event on Sunday, December 5th at 8pm. Learn how to let go of what you don't want and attract more of what you DO want!
I will use guided imagery to help you use the Law of Attraction to attract more abundance into your life. Special Event Price $30 per person.
Relax in the comfort of your home and enjoy this amazing journey.
Go here to reserve your spot now
LJC Hypnotherapy is now offering services in 2 locations – 
 Salisbury and West Ocean City, Maryland. 
Sessions available in person and online.  Schedule your free consultation now.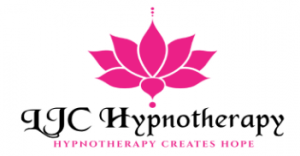 You have waited long enough. Isn't it time you start living the life you deserve?
Past Life Regression - Group and Personal Sessions Available
West Ocean City location is located in the Blue Heron Shopping  Center, inside of Heart Hand Sole Massage and Bodywork.  Online sessions available.
Located in the Plaza Building in downtown Salisbury. 116 W. Main St, Ste 301 A.  Enjoy a tranquil, private environment where you can just let go and find inner peace.